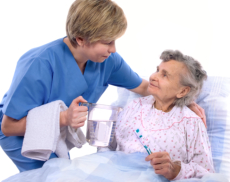 Our mission at Americans Choice Healthcare Services is to provide professional services to clients in their homes, helping them attain the greatest possible mobility and independence in their day-to-day activities.
Our multi-disciplinary team of Registered Nurses, Physical Therapists, Occupational Therapists, Home Health Aides, and Social Workers will thoroughly assess your needs. Then working closely with you and your family, our team will design and implement a care plan that leads to maximum health and independent living. Serving the cities of West Chester, Cincinnati, Mason, Hamilton, Middletown, Monroe, Fairfield, Kings Mills and Maineville, as well as the counties of Hamilton, Warren, Butler, Clermont and Clinton, we have earned a well-deserved reputation for reliable, personalized, and compassionate service.
We are available 24 hours a day, seven days a week, to address all your health care needs.
Come partner with us! You can call us at 513-791-3810 to connect, or set up an appointment to meet with our professionals.